We're just getting things started here at Start Small Sisters, so I wanted to put together a few dog treat gift bags for our family. I know the treats that my dog loves (and won't touch), so this is an opportunity to see what my dog nieces, nephews, and cousins think.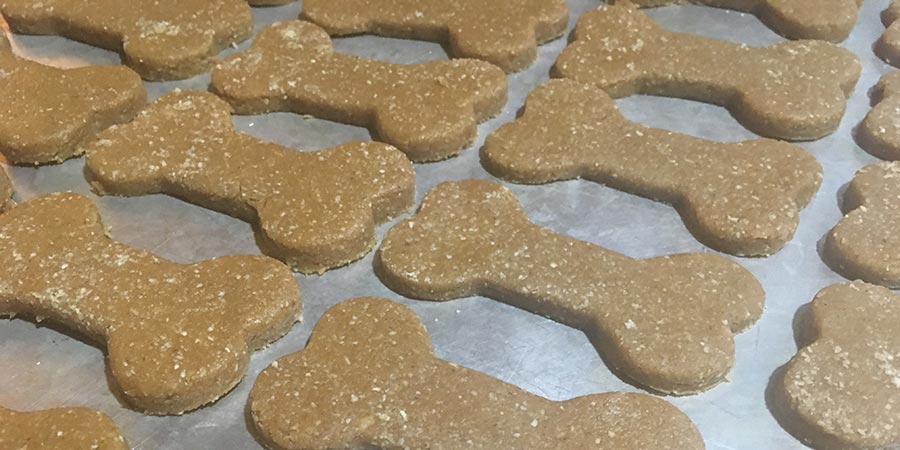 ---
Banana + Peanut Butter—Everydog's favorite
These treats seem to be the to pick for most dogs I meet. They're super crunchy and smell so peanut-y, I even find them hard to resist myself.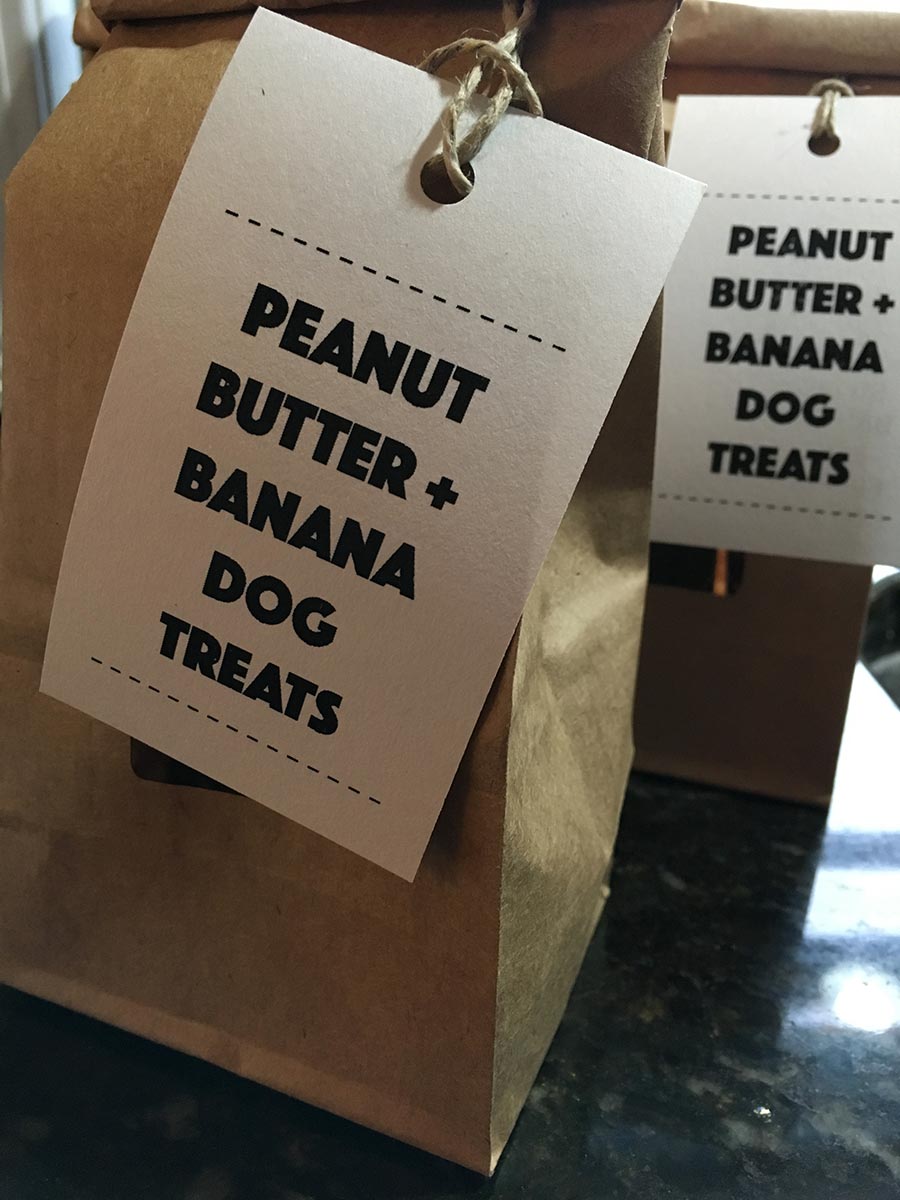 ---
Dehydrated Chicken Feet
This is a new item I'm testing out—and Eden is going wild. She had tried some chicken feet at a dog sitter's home and I was told she loved them. This got me thinking: why not try to dehydrate some chicken feet on my own? I trimmed the chicken nails (they are safe for dogs to eat, just super sharp), placed them on the dehydrator trays, and ran it overnight at 155° F.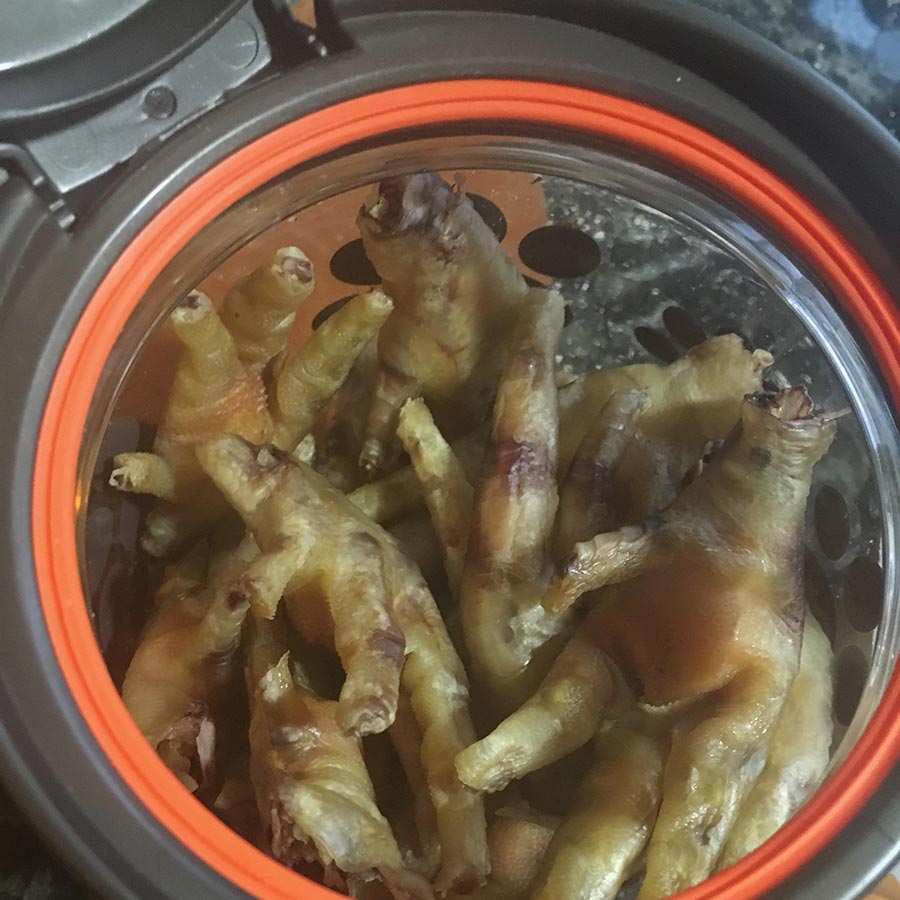 ---
Green Beans Crunchies
I've seen green beans used in many whole dog food recipes so I thought I'd give dehydrated green beans a try. I tossed the trimmed beans in a drizzle of Olive Oil and placed them on the dehydrator trays. They took about 3 hours to full dehydrate at 135° F.
Eden has given these two paws down. I'm taking the stock over for a family member today, so I will see how her pups like these healthy snacks.